About Conference
Scitechseries has been organizing "International Conference on Neurology &Neurological Disorder" the prominent global conference for neurology professionals which will be scheduled during September 21-22, 2023 in Rome | Italy.
The Neurology conference of the organization is to offer our attendees greater exposure, we make sure that the occasion includes a selection of experts from academia and industry, including Neurologists, Neurosurgeons, Scientists, Neurosurgery Researchers, educational Scientists, and Diagnostic Laboratory experts, making the Neurology conferences 2023 annual meeting a super platform. Neurology Meetings 2023 can be prepared across the theme "Recognize the innovative Neurology and recovery techniques". Our mission is to offer an amazing curriculum that covers the complete variety of studies and advancements in Neurology and Therapeutics and to proportion the cross-cultural stories of diverse remedy options and rehabilitation strategies.
Why to Attend?
The conference will unfold ongoing research. Alzheimer's and Parkinson's Diseases and Neurological Disorders and Stroke. It will also provide insight into innovations and techniques. It is helpful for Doctors, Scientists, Professors, Nursing Students, and fellowship owners as it gives insight into the field. It also provides opportunities for the companies to exhibit their products and has the face to face meetings with scientists expanding their business Spaces.The Main Aim of Neurology Conference 2023 is to introduce fresh technical capabilities has spurred the evolution of neuroscience, and the rate at which these capabilities are being developed has accelerated substantially in the last decade. The objective of this conference is to generate innovative treatment ideas that will benefit individuals with a variety of brain disorders.Through its keynote sessions, oral and poster presentations, the symposium will feature cutting-edge research in every subspecialty of neurology and brain disorders whilst providing the chance to reconnect with peers from around the world. The major goal is to raise awareness about adequate mental health care, the risks associated with improper treatment, and the impact on mental health patients, as well as to discover cure options for Brain Disorder.
Recommended: Neurology Conferences 2023 | Neuroscience Conferences | Brain Disorders Conference 2023 | Brain Congress 2023 | Neurology Events 2023
Target Audience:
Young researchers, Neurology, Neurological Disorders faculty, medical schools, and associations, Neurology business owners, manufacturers, Neurology training institutes, Neurology Professors, hospital administrators.
Benefits of Attending our Conference:
Get your abstract published with a DOI
Young Scientist Award recognition certificate and memento to the winners
Become knowledgeable about the most recent advancements and challenging circumstances facing your sector
Our conferences offer the greatest platform for oral presentations of your research
Acquire knowledge of the newest technology for job advancement
This Forum will provide Young Scientists with pertinent and current information.
A platform for young researchers to collaborate and advance their work.
Offer a venue for research collaboration amongst seasoned senior researchers throughout the world in the field of pediatrics
Discuss the concepts with renowned academics and role models
For young researchers, learning about the research fields will be a fantastic opportunity to expand their understanding of the field and boost engagement.
Excellent source for picking up new professional skills.
Global recognition for your research
The market analysis of neurology &neurological Disorders
The market analysis of neurology represents the largest market in the medical sector. Market analysis of neurology is based on the probability of approval and sales of products in the late development stage, and sales of the product.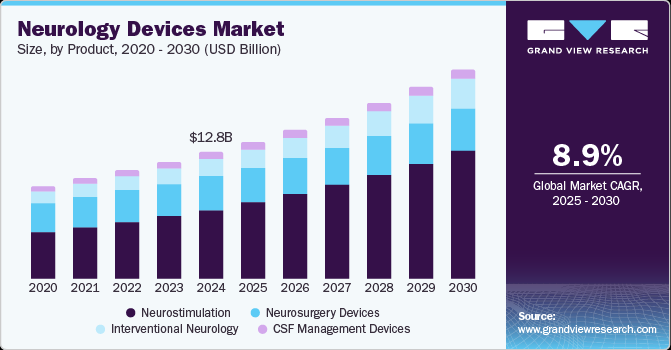 Neuroscience Market Size by Technology 2012-2020 (USD Million)The global neurology devices market is valued at XX million US$ in 2018 and is expected to reach 19,914.7 million US by the end of 2025, growing at a CAGR of 8.3% during 2019- 2025. global neuroscience market was valued at around USD 26,350 million in the year 2016 and it is expected to reach approximately USD 34,800 million by 2024. The global neuroscience market is expected to exhibit a CAGR of more than 3.5% between 2017 and 2024. High influencing factors, such as ongoing brain mapping research and investigation projects, neuroscience-based initiatives by government bodies, and technological advances in tools and algorithms that are implemented in the neuroscience space, are expected to propel the market growth.
Event summary
The Highly exciting "International Conference on Neurology &Neurological Disorder" is intended to be a forum for conversation and networking place for academics, researchers, Professionals, administrators, educational leaders, industry experts, and Business leaders. The conference main theme is "Recognize the innovative Neurology and recovery techniques".
It provides patients with more information and services to sustain a healthy lifestyle. It is an international platform where various ideologies and emerging trends will be shown worldwide, providing an opportunity to broaden our thoughts and interact and receive various delegates' and professors' presentations.